Your home is likely the most precious investment in your portfolio. As your Realtors, our goal is to help you sell your property for the highest price possible and within a time frame that fits your needs. You deserve a team that takes pride in providing the absolute best marketing in the Atlanta marketplace, especially with today's market challenges. As you can see we do more for our clients every day and on every property; just ask our satisfied seller clients. The 'Art of Delivering More' is not just a slogan but a way of life! This is why our listings typically sell Faster and for More. Download Bill's Info Here
---
---
These three secret rules are the fundamentals of selling a property for more in today's dynamic marketplace. Any agent can list your home but to sell it for more you really do need an agent that knows and excels with these three rules. All of these rules are important to the successful marketing of a home. That is how you get to a contract with top dollar. Now getting the home closed is a different set of rules and skills. That is where experience truly matters and is the difference between keeping a deal together and losing out. Forrest Team of REALTORS not only excels but sets the standard here with the best marketing and the exceptional experience to get it closed.
---

We can't say enough about this as it is the cornerstone of all marketing in today's marketplace. Real Estate is sold online. Yes, the buyer will 99% of the time want to see it in person before making an offer but all initial decisions are made online. You must have a compelling story told by words and MORE IMPORTANTLY imagery for a home to be considered for purchase. As you can see in this chart how Forrest Team of REALTORs excels in not only the number but type of photography on our homes & condos listed.
More with HDR Photography
Professional HDR still photography provides for a true and best representation of your home. As you can see in the charts Forrest Team of REALTORS is still one of the few teams out there that actually uses this advanced professional photography in our listings online.
More with Videography, HDR Photography, Drone Shots, and 3D Self-Directed Virtual Tours
But to actually make your home stand out we have professionally produced HD video tours of all of our listings not just the million-dollar ones. Homes marketed likes ours receive over 400% more views and showings. We publish and promote these videos everywhere… As you can see Video is just the beginning where the Forrest Team delivers so much more.
Getting that Competitive Edge
An extraordinary 99.4 percent of sellers reported that offering an immersive 3D tour would improve the competitive edge of their property listing. Moreover, 89 percent of sellers believe their listings would perform better (i.e. sell faster) if it featured an immersive virtual walk-through tour. Of the sellers surveyed, 88 percent reported that they would prefer to work with a realtor who could offer an immersive 3D tour of their property over ones that couldn't. These sellers are ready to take actual steps today, with 80 percent saying they would switch to an agent/agency who offered 3D capture services over ones who could only offer photography…
This is Why Forrest Team of REALTORS uses 3D Self-Directed Tours on ALL Listings – This is a true immersion experience, not a glorified slideshow
Click Here for More About our Cutting-Edge 3D Self-Directed Tours
On-Demand Video & 3D Self-Directed Virtual Tours from the Curb with QR Code
One of our highly effective ways to use a video and have market differentiation is signage. We use both a QR Code and a video sign rider on our listings; for example "See the Video at: 9.ForrestATL.com" This points to a custom webpage just for your home with our custom VIDEO promoting all of the things that make your home special PLUS a 3D Self-Directed Virtual Tour. These enhance the perceived value of your home in the buyer's mind. In addition, this custom webpage has several 'More Info' buttons to capture visitors' contact info for our immediate follow-up.
Leveraging Signage to Video & Virtual Tour
QR Code for VIDEO on every marketing piece
Every piece of marketing collateral has that sub-domain on it promoting the video so buyers can see the home in a way that we have designed to highlight its best features. Many buyers visiting with a buyers agent will pick up a listing flyer and visit the video after the showing to refresh their memory of the property.
---

Value: This is what your home is worth in the buyer's mind. Perceived Value: When the buyer sees your home as being worth more than we are asking for it…
The only way to have exceptional perceived value with the buyer is for the first rule to be executed flawlessly and you the seller having a realistic expectation on market pricing. Our goal is to never leave your "money on the table." There any many agents out there touting that their listings sell for 99% of list price in just days. Well, that is great if you are in a hurry but to us, that just means that the agent left your money on the table. In cases like this chances are that the agent priced your home too low and we could have gotten you a higher return on your equity. It's always disappointing to see that happen. Your neighbors won't be too happy either because you just eroded their equity too… Forrest Team of REALTORS are masters at enhancing your home's Perceived Value.
---

What good is the best Story, Imagining, and Perceived Value if no one knows about it? This is another area where the Forrest Team of REALTORS excel. As you can see in the chart Atlanta has two competing "Multiple Listing Services" These two databases are where the Atlanta real estate agents see and market properties to each other and the public. As you can see in the chart below most Intown agents only use FMLS or First Multiple Listing Service. At Forrest Team of REALTORS, we use BOTH the FMLS and the Georgia Multiple Listing Service. Yes, it costs us more to do so but we want the widest distribution possible for our selling clients. This allows for our listings to be syndicated on over 350+ real estate websites and search engines. Having your home showcased like this brings more buyers to your door ensuring more and higher offers.
More in Agent Targeting
Most listing agents don't know how to do this labor-intensive but highly effective technique. We actually know which buyer's agents have active and able buyers for your home. As part of our proprietary marketing system, we reach out to these buyer's agents, sharing information and custom videos of our listings BEFORE they hit the market. When our listings launch their buyers are waiting!
Much Much More with Social Media
Everybody is online and this is just one tool to let them know that your home is available. Any agent can do a post but to be truly effective it must be targeted. We have dedicated marketing dollars for paid placement and highly-targeted social media campaigns online promoting our listings. These help drive more buyer traffic to the home and better offers.
More with Zillow, Trulia, and Realtor.com
In addition to Buyer's Agents, this is where the buyers are. We go directly to them by having our listings in these search engines with VIDEO. This is huge, It's not enough to have a prominent placement with a handful of photos, to be truly effective, You must have high-end video, video unlocks the door.
More About Your Neighborhood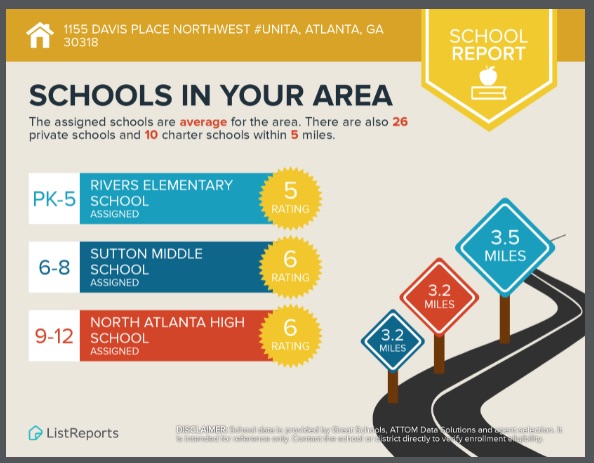 ---
Marketing your home's value and achieving the absolute highest return on your investment and maximizing your equity is our specialty. The 'Art of Delivering More' is not just a slogan but a way of life!
---
Download Bill's Fall Selling Guide Here
---
---
---
Ask Us for Your Free Market Analysis Showing Your Homes Best Value...
If you are curious about the value of your current home or about the value of one currently on the market feel free to give me a call, email, or fill out the form at the bottom of this page. I can provide you with a market opinion based on recent sales and current market trends so that you can make a well-informed decision.
---
Forrest Team of REALTORS commits to you that we will:
Communicate with you in a timely and efficient manner.

Consult with you to identify your needs, expectations, and priorities.

Discuss the seller, buyer, and dual agency alternatives, and determine how I can best work with you to achieve your real estate objectives.

Design a Marketing Plan that is tailored to your property, in order to achieve maximum exposure to prospective buyers.

Share information about your property with the PalmerHouse Real Estate professionals in my office, and other real estate professionals through both Multiple Listing Services FMLS and GaMLS.

Install the well-recognized Forrest Team of REALTORS at PalmerHouse Properties FOR SALE sign (where allowed).

Discuss how open houses may be an effective way to reach potential buyers, and hold open houses as needed.

Promote your property through effective social media advertising and real estate web media.

Explain how written property disclosure, a home warranty, and professional home inspections can enhance the salability of your property.

Seek buyers who are pre-qualified or pre-approved by a lending institution, and require financial qualifying information on all buyers submitting offers.

Communicate with you throughout the marketing process.

Help you determine an effective Pricing Strategy.

Explain how market value is determined, and discuss the role of market-sensitive pricing in the successful sale of your property.

Research and present a comparative market analysis showing recent real estate activity and trends, to help you determine a realistic listing price.

Discuss financing options that will help attract potential buyers.

Prepare a preliminary estimate of your costs and cash proceeds based on the probable selling price and financing terms.

Continue to monitor real estate activity, and, if appropriate, recommend price adjustments to keep your property competitive.

Identify enhancements that will help your property make the best possible impression on prospective buyers.

Advise you on how to prepare your property for real estate professional previews and buyer showings.

Represent you in negotiations with prospective buyers.

Review all purchase offers with you, and explain your available choices to accept, reject or counter each offer.

Negotiate in your best interests, including the handling of counteroffers, to reach an agreement that is acceptable to you.

Work with the buyer's real estate professionals and others to see that all requirements of the purchase agreement are satisfied and to help keep the transaction on schedule.

Follow up on any remaining details after the close of the sale, and provide you with information on relocation assistance or additional services you may need.
Testimonials
" It's difficult to explain how fortunate I was to select Bill Forrest to sell my house. I had never sold a house before and Bill guided me all the way through the process. He coordinated everything for me and was absolutely fabulous. He focused a lot on marketing and that made all the difference in terms of finding a buyer so quickly. He is so knowledgeable and so calming. When I got a little nervous he was so reassuring and I was then able to relax knowing that he had things under control. I have 2 more houses to sell and I would not consider anyone other than Bill. "
- Kim K.
" We use Bill to find a renter for our place in Cross Creek. Bill did a great job marketing and found us the perfect tenant in a matter of weeks. I also appreciated Bill doing the background and credit check on the new tenant also. "
- Kurt
" SOLD! Bill Forrest recently sold a condo for my wife and I that is located at Cross Creek in Atlanta and he did an outstanding job. He professionally marketed the unit, managed multiple offers & set a record for Selling price received for that particular size of unit in the area. Thank you Bill- Well Done! "
- Kevin H.
" I have known Bill for 15+ years and he has assisted me in the sale and purchase of three homes…. His scope is more than real estate too – he knows so many bankers as well. He also helped me get a better rate on my last purchase in Underwood Hills. Do yourself a favor and allow him to conduct a free market analysis for you…. it will be worth your time. Thanks Bill – we love our new home! "
- Don M.
" I have sold and bought one properties using Bill Forest as my realtor. Both proved to be great experiences… highly recommend. "
- Jason G.
" Recently purchased a condominium though Bill and the experience was great. Very smooth process from start to finish. I would recommend Bill to anyone buying or selling in the metro area. "
- Richard W.
" I just bought a condo with Bill as my realtor and it was a pleasure working with him. He is extremely knowledgeable and efficient. My closing took all of 10 minutes. I would certainly recommend him as your realtor! "
- Kristin J.
" My husband and I have worked with Bill Forrest twice now, and we are ecstatic to share with you that he is the only realtor that can pull off the smoothest closing possible. His process is flawless and customer service is unparalleled. We will only be using Bill Forrest for all of our future real estate needs. He is truly the best realtor in Atlanta! - "
- Madison and Steven
" Bill is a tremendous agent! Hire him and he WILL sell your place!! "
- Scott G.
" From Bill's Preferred Closing Attorney: I have worked with Bill Forrest doing many of his closings for several years now. Bill is an exceptional and experienced Realtor and Associate Broker with great depth of knowledge in the field. He is also a very hard worker and fierce but fair advocate for his clients, both buyers and sellers. He does whatever he can to help his clients and get them through and even beyond the closing process. He educates them about mortgages, home ownership, tax exemptions and the need for title insurance. In my experience, his clients always leave my closing table feeling cared for and excited about their next phase in life. He is great with both Buyers and Sellers. I highly recommend Bill. "
- Mimi McCain
Previous
Next