List with Us and Our Vendors Can Get Your Home Ready - Pay at Closing!
We have teamed up with Curbio so that even if you don't have ready cash we can still get your home in tip top shape before going live on the market.
One again it is all about Maximizing Your Equity!!!!
Repairs & Touch Ups
Even the most well-maintained homes need some repairs and touch-ups to get market ready. We know that when you're selling a home or planning to move into a new one, speed is key. That's why our repairs and touch-ups take no more than two weeks to complete.
Refreshes
Curbio's refreshes include anything more extensive than repairs and touch-ups, but do not require any permits. From refinishing cabinets to installing new flooring throughout the home, Curbio's got you covered with efficient refreshes that help you sell a home faster and for more.
Remodels
Remodels require more extensive work than a simple refresh or basic repairs and touch-ups. They typically require permits and can include layout changes, new cabinets, bathroom additions, and rerouting plumbing and electric systems.
Basic Listing Prep
Some homes just need a deep clean, a fresh coat of paint, new flooring, hardware and lighting swaps, landscaping, and staging to get ready for market quickly and sell for top dollar. With free, same-day estimates, Curbio can get started on your listing prep ASAP.
By Type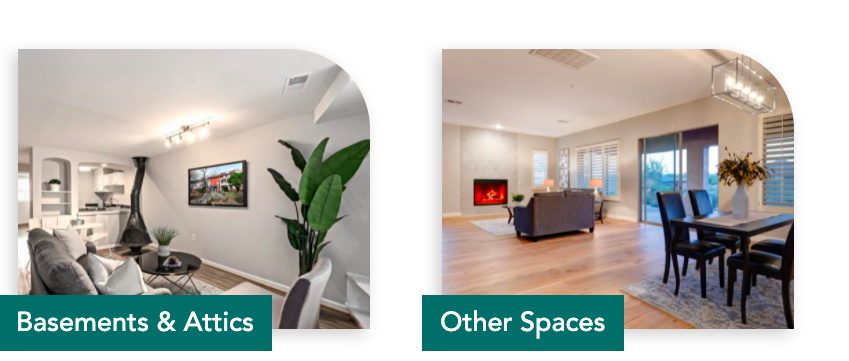 Lets have a conversation to see which of our amazing programs work best for YOUR real estate needs and dreams!
Give Bill a little info so he can get started!
Bill@BillForrest.com
or text/call at 404-353-9233
Testimonials
" I just bought a condo with Bill as my realtor and it was a pleasure working with him. He is extremely knowledgeable and efficient. My closing took all of 10 minutes. I would certainly recommend him as your realtor! "
- Kristin J.
" Recently purchased a condominium though Bill and the experience was great. Very smooth process from start to finish. I would recommend Bill to anyone buying or selling in the metro area. "
- Richard W.
" I have sold and bought one properties using Bill Forest as my realtor. Both proved to be great experiences… highly recommend. "
- Jason G.
" It's difficult to explain how fortunate I was to select Bill Forrest to sell my house. I had never sold a house before and Bill guided me all the way through the process. He coordinated everything for me and was absolutely fabulous. He focused a lot on marketing and that made all the difference in terms of finding a buyer so quickly. He is so knowledgeable and so calming. When I got a little nervous he was so reassuring and I was then able to relax knowing that he had things under control. I have 2 more houses to sell and I would not consider anyone other than Bill. "
- Kim K.
" Bill is a tremendous agent! Hire him and he WILL sell your place!! "
- Scott G.
" I have known Bill for 15+ years and he has assisted me in the sale and purchase of three homes…. His scope is more than real estate too – he knows so many bankers as well. He also helped me get a better rate on my last purchase in Underwood Hills. Do yourself a favor and allow him to conduct a free market analysis for you…. it will be worth your time. Thanks Bill – we love our new home! "
- Don M.
" We use Bill to find a renter for our place in Cross Creek. Bill did a great job marketing and found us the perfect tenant in a matter of weeks. I also appreciated Bill doing the background and credit check on the new tenant also. "
- Kurt
" From Bill's Preferred Closing Attorney: I have worked with Bill Forrest doing many of his closings for several years now. Bill is an exceptional and experienced Realtor and Associate Broker with great depth of knowledge in the field. He is also a very hard worker and fierce but fair advocate for his clients, both buyers and sellers. He does whatever he can to help his clients and get them through and even beyond the closing process. He educates them about mortgages, home ownership, tax exemptions and the need for title insurance. In my experience, his clients always leave my closing table feeling cared for and excited about their next phase in life. He is great with both Buyers and Sellers. I highly recommend Bill. "
- Mimi McCain
" SOLD! Bill Forrest recently sold a condo for my wife and I that is located at Cross Creek in Atlanta and he did an outstanding job. He professionally marketed the unit, managed multiple offers & set a record for Selling price received for that particular size of unit in the area. Thank you Bill- Well Done! "
- Kevin H.
" My husband and I have worked with Bill Forrest twice now, and we are ecstatic to share with you that he is the only realtor that can pull off the smoothest closing possible. His process is flawless and customer service is unparalleled. We will only be using Bill Forrest for all of our future real estate needs. He is truly the best realtor in Atlanta! - "
- Madison and Steven
Previous
Next